DELF (Diplôme d'études en langue française) and DALF (Diplôme approfondi de langue française) are official diplomas issued by the French Ministry of Education to certify your French language proficiency according to the Common European Framework of Reference for languages (CEFR).
There are 6 independent diplomas, which correspond respectively to the six levels of the CEFR: A1, A2, B1, B2, C1, C2. At each level, 4 skills are evaluated: listening, speaking, reading, and writing.
Awarded by the French Ministry of Education
Internationally recognised with a lifetime validity
Alliance Française is the only official centre in SINGAPORE!
Preparation classes are available to sit the exam with confidence
Suitable for all ages and all audiences
There are 3 different versions of DELF & DALF:



DELF PRIM
FOR CHILDREN



DELF JUNIOR
FOR TEENAGERS



DELF and DALF
FOR ADULTS

Session dates
There are 2 sessions per year organised in Singapore.
Session 1
14-22 May 2020
Registration: 17 February – 15 March 2020
SESSION 2
12 – 20 November 2020
Registration: 17 August – 12 September 2020
For a complete overview of DELF/DALF 2020 exam calendar, click here.
Check our Terms and Conditions here.

Register online or at Alliance Française registration desk (2nd floor):

DELF
PRIM A1.1 / A1 / A2
$120 (GST incl.)
DELF
A1/A2

$110 (GST incl.)

Please note that to replace/reproduce an international examination certificate, a fee of S$65.00 will apply.

ACE YOUR EXAM WITH OUR PREPARATION CLASSES
Alliance Française offer special preparation DELF/DALF exam courses conducted by certified DELF/DALF training teachers. Become familiar with the exam structure, learn how to be efficient and arrive stress-free on the day of examination.
Learn more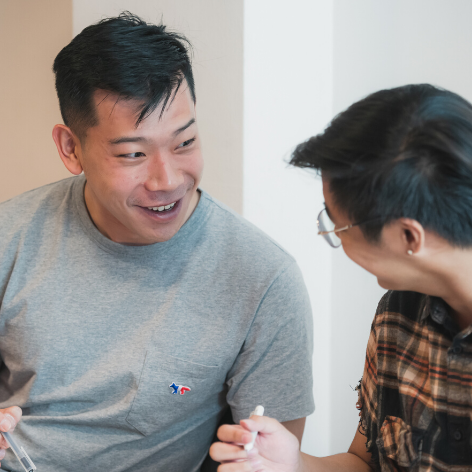 Please visit the France Education International website here for a comprehensive overview and sample papers.

If you are a teacher and you want to register several students at the same time, or for any information on DELF/DALF,
please contact Baptiste Chauveau
+65 6817 8170
academic@alliancefrancaise.org.sg