During the holiday camps, children are immersed in the French language through workshops and activities designed to educate and entertain.
Each week children embark on a voyage into a sensory, imaginary, creative and magical world
while developing their communication skills in French. Based on a thematic approach
, children explore French language and culture thanks to various activities: board games, arts and crafts, songs and creative projects.
The ideal programme for children to explore the French language in a fun and motivating way!
HOLIDAY FUN
Activities differ each week and are conducted in French by highly trained native French teachers. Multiple sessions registration is encouraged for greater immersion and results. Children are grouped according to their age.
No minimum level of French is required.


Our next holiday camps will be from 23 November to 17 December.
Week 1 - 23/11 to 26/11: Enchanted forest (land art, trees, seasons, nature, colors, feelings)
Week 2 - 30/11 to 03/12: Little detectives (escape game, costumes and accessories, orienteering, board games, riddles)
Week 3 - 7/12 to 10/12: Christmas ornaments (homemade decoration, origami, setting the table, clay food, personalized eco-friendly cup)
Week 4 - 14/12 to 17/12: Christmas dreaming ( Xmas socks, tales, carols, DIY pop-up card)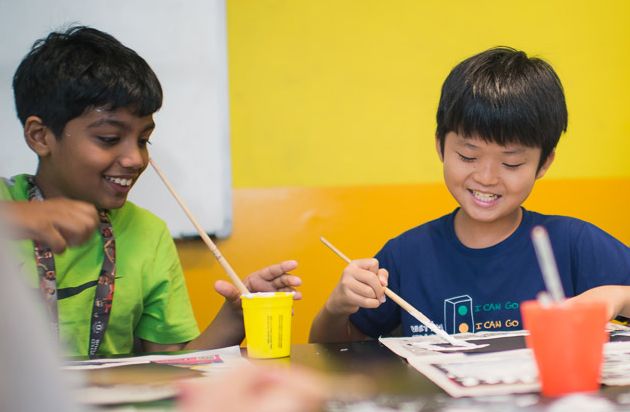 REGISTER FOR ONE TO FOUR WEEKS!
2-3 weeks: 5% discount
4 weeks: 10% discount




AGE GROUPS
Age group 1: 5 – 7 years old
Age group 2: 8 – 11 years old
10 children max. per group



PRICE AND PACE
Price: $195 per week (incl. GST)
Pace: 4 days a week - 2 hours per day (8 hours a week)
Days: Monday, Tuesday, Wednesday, Thursday - 10,30am to 12.30pm

You have done some French before but you are not sure what is the right class for you?