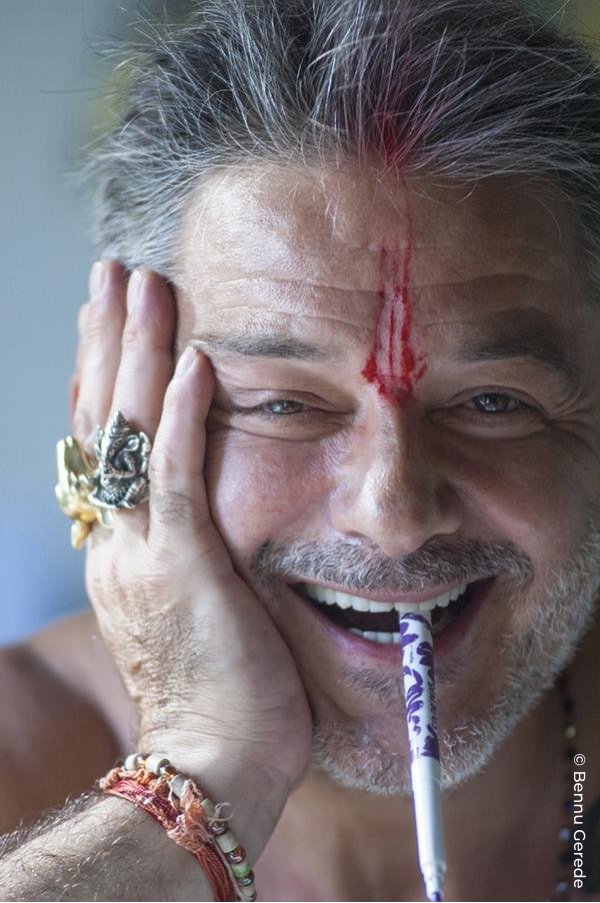 BIOGRAPHY OF AURÈLE RICARD 'LOSTDOG'
Aurèle Ricard, known as Aurèle LostDog, born in Paris on 24 October 1963, is a French postindustrial visual artist.


One night, he discovered a poster pasted high up on a lamppost: it was a wanted notice for a lost dog, offering $100 reward to whoever returned it, with a naïve drawing of a bull terrier framed by these words: "$100 Reward for friendly 'Bob' the Bull Terrier wanted Lost Lost Lost.". In it, the artist saw all the words and ills of our time: Bob the LostDog stands for you and me, the $100 for omnipresent money, the Reward for a spiritual or material quest, Friendly for the friendship and love that all the world seeks, Wanted for the will, the first step to changing the world, and Lost Lost Lost for lost vis-à-vis the wars, pollution, epidemics.


In 1987, Aurèle exhibited a representation of the "lost dog" poster made of melted tar and bits of metal, being dubbed the "first postindustrial work of art."


Since then, he has continued to take his Lost Dog around the world to raise awareness.
Aurèle was invited to participate in Expo 2010 Shanghai's theme of Better City - Better Life on the theme of sustainable development and the "new" environmental technologies in an urban context. For the occasion, he developed a giant vegetal sculpture: a 4.5-metre-tall dog covered in a mass of depolluting plants, explaining: "It's the prototype of a new generation of artworks that are participants in their own message." The piece was presented in the French Pavilion alongside works by artists Daniel Buren, Zao Wou-Ki, Yan Pei-Ming and Chen Zhen, chosen to represent France at the exposition.


In 2018 Aurèle became "Chevalier des Arts et des Lettres" (Knight of the Order of Arts and Letters) in recognition of his significant contribution to the Arts.
Link to REWARD
here.
Register for his talk
here.