Toddlers can learn a new language at any age
As early as 12 months, children can be exposed to a foreign language as their natural abilities help them to master a language rapidly and easily while boosting the intellectual competencies. Pré-Zouzous classes follow rituals that are important for children, help them to develop their motricity while being immersed into the French language. Classes are very much focused on a multi-sensory approach, feeding the curiosity of the children with their learning environment.
One adult (ideally the mother or the father) attends the class, creating a bond between the child and the parent. The class is composed of 6 students + 6 adults (parents or relative) per class.
For more information on the programme, click
here
.
OUR APPROACH

We have developed a unique and fully-immersive programme. Each lesson is divided into different times (free playing time, greetings ritual, activities, snack time, activities and goodbye ritual). Children are learning French through age appropriate activities including playing, listening to nursery rhymes, singing, dancing, arts & crafts and storytelling. Classes are conducted in French only for a greater immersion. Children and parents are encouraged to interact. The active participation of all leads to better results.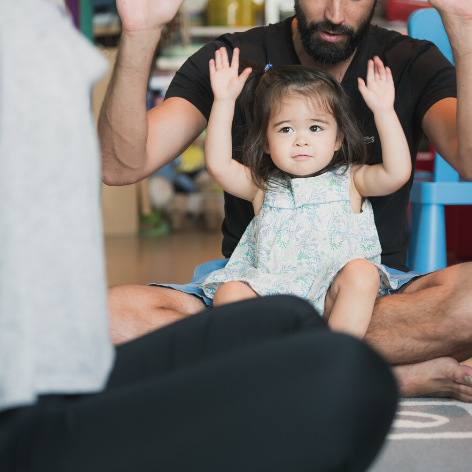 PRICE AND PACE
Duration: 8 weeks - once a week
Price : $290 per term (including GST)



Days: weekdays and Saturdays
Pace: 1 hour/class/week


CONTACT US
Do not hesitate to send us a message (courses@alliancefrancaise.org.sg) or call us at 6817 8165/166 should you have any questions.