As many of you already know, we have been welcoming our visitors back to our premises, bit by bit. So in line with that we're giving you an overview of what's happening, including any information you may need.
LANGUAGE CENTRE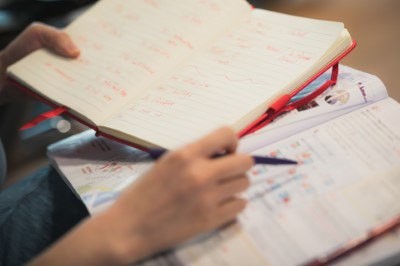 Our physical classes have resumed; since 29 June, our students have returned to the classrooms for face-to-face learning – all the while social distancing.

If you are waiting for a class to start or finish, please use the waiting area in the gallery on level 2 to avoid overcrowding.
Other safety measures include:
• All public-facing staff, including teachers, will wear plastic face shields
• Cleaning and disinfection of all surfaces will be carried out in between classes
For more information, please contact us at courses@alliancefrancaise.org.sg
LE THÉÂTRE








Following our classrooms and library, our theatre has reopened in accordance with Covid-19 safety measures. All tickets (including free tickets for members) are to be booked online in advance as none will be sold at the door.
Check all our events here.

A note to our French Film Festival moviegoers:


Dear Patrons,

Thank you for joining us to celebrate the French Film Festival 2020!
As part of our commitment to safety, please note the following announcement for entry into our cinema:
Following the Singapore Government's mandatory requirement since 26 October, Alliance Française has implemented the TraceTogether app OR TraceTogether Token for SafeEntry into our cinema with immediate effect on top of the safe entry to our premises.
Children below the age of 7 years will not be required to use TraceTogether.
For those who are not able to download the application and did not pick up their token yet, there is a transition period until further notice from the government.
To facilitate smooth entry, kindly download the TraceTogether app, which is available on the App Store and Google Play Store. If you do not have an app-enabled device, please find out where to collect a TraceTogether token at token.gowhere.gov.sg
We thank you for your cooperation.
Note to movie voucher holders
Movie vouchers expired between 1 March to 31 July will be accepted until 31 December 2020. To secure your seat(s), please send an email to rsvp@alliancefrancaise.org.sg before the stipulated date and time. (This is not applicable to the French Film Festival 2020.)
LA MÉDIATHÈQUE





During this Covid-19 period, our library's borrowing/returning services will be open by appointment only to members.
The number of authorised visitors per time slot of 15 minutes differs as such:
• Individual membership – up to 2 people
• Family membership – up to 5 people
Each visit is limited to 30 minutes, and any late arrivals will not be permitted to stay beyond the pre-booked time.
Book your appointment here.
If you do not wish to extend the loan period, please return your document(s) at either the book drop located at the lobby or the shelves located outside the library doors.
On our part, all documents will be thoroughly cleaned and disinfected before being made available to other members. We ask that you observe the safety measures in place; adults accompanying minors are kindly requested to ensure your children follow all measures, failing which entry to the library will be denied.
Opening hours

| | |
| --- | --- |
| Tue - Fri | 10am - 7pm |
| Sat | 9.30am - 5.30pm |
| Mon, Sun & PH | Closed |
For more information, please contact us at mediatheque@alliancefrancaise.org.sg
LA GALERIE
After our first ever online virtual exhibition, our gallery is back again – this time with a physical exhibition. Take a sneak preview at Sightlines, with the words and pictures by Marc Nair and Tsen-Waye Tay respectively: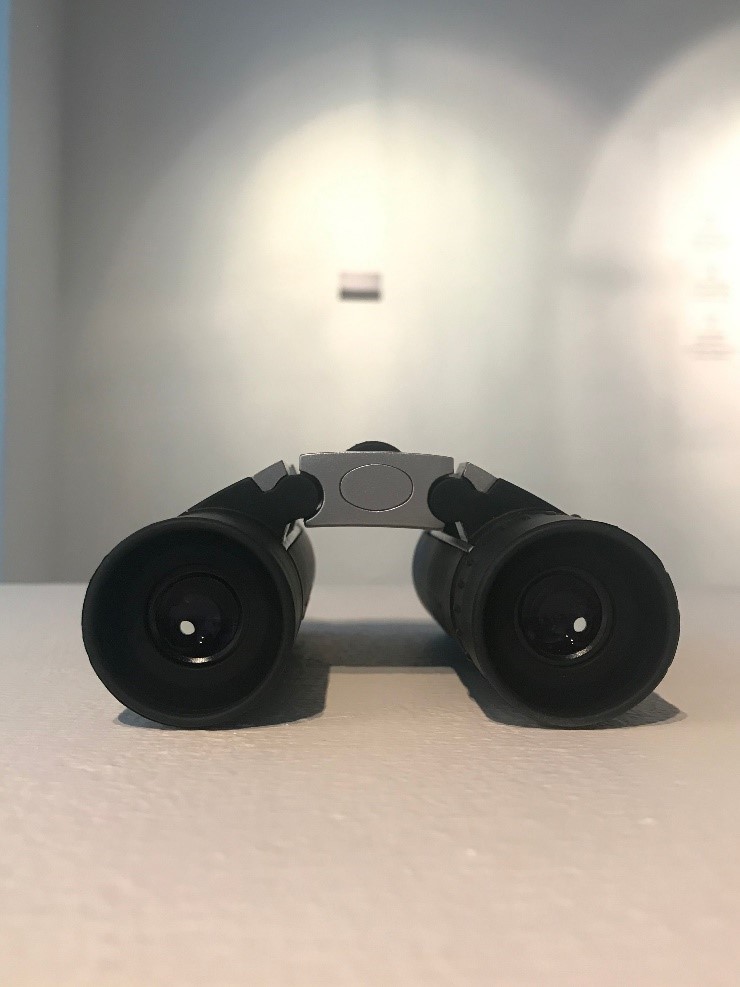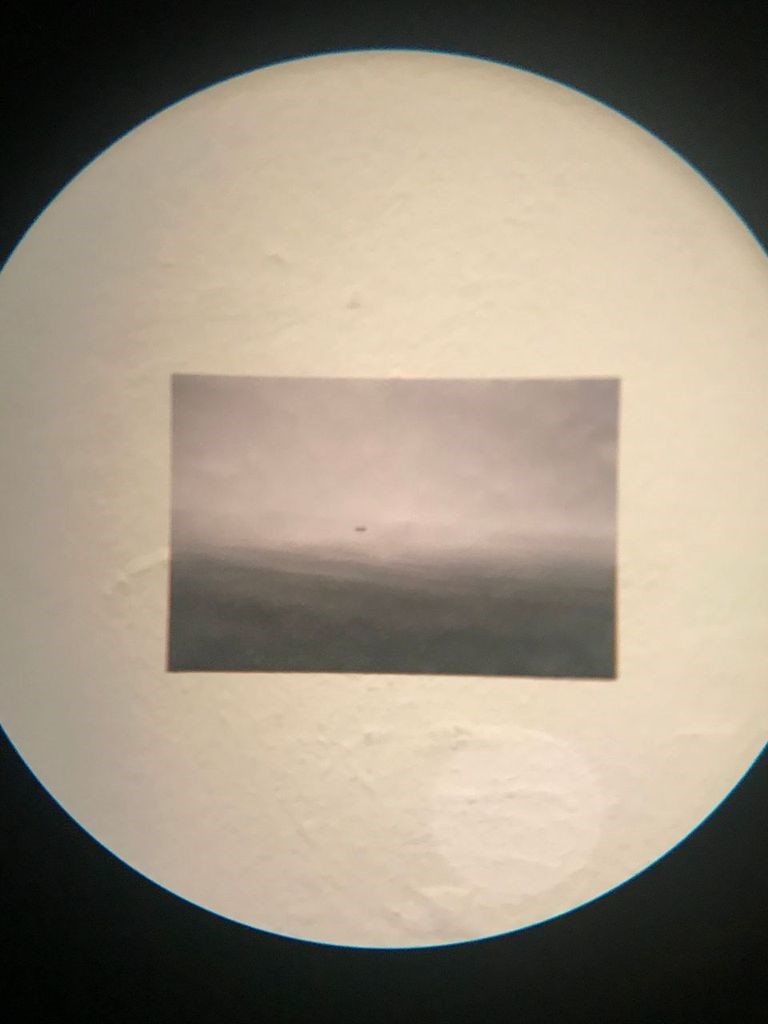 Opening hours
| | |
| --- | --- |
| Tue - Fri | 1pm - 7.30pm |
| Sat | 9am - 5.30pm |
| Mon, Sun & PH | Closed |
More info
here
.
LE CAFÉ DIABOLO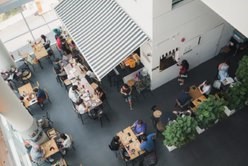 Along with Alliance Française, Le café Diabolo has reopened its doors to the public. So come and enjoy some of the all-time favourite treats – from crêpes and galettes to sandwiches and salads, there is bound to be something that will satisfy your taste buds!
For more information, please visit their website.
GENERAL MEASUREs
Aside from the above, please take note of the following:
• Check in and out of our premises using SafeEntry
• Wash your hands with soap and water thoroughly upon arrival, and use the hand sanitisers provided
• Keep your mask on at all times
• Maintain a safe distance of at least one metre from others
• The lift can accommodate up to 4 people

At Alliance Française, we're thankful for your support and understanding as we navigate these challenging times. We cannot wait to see you soon, safely!