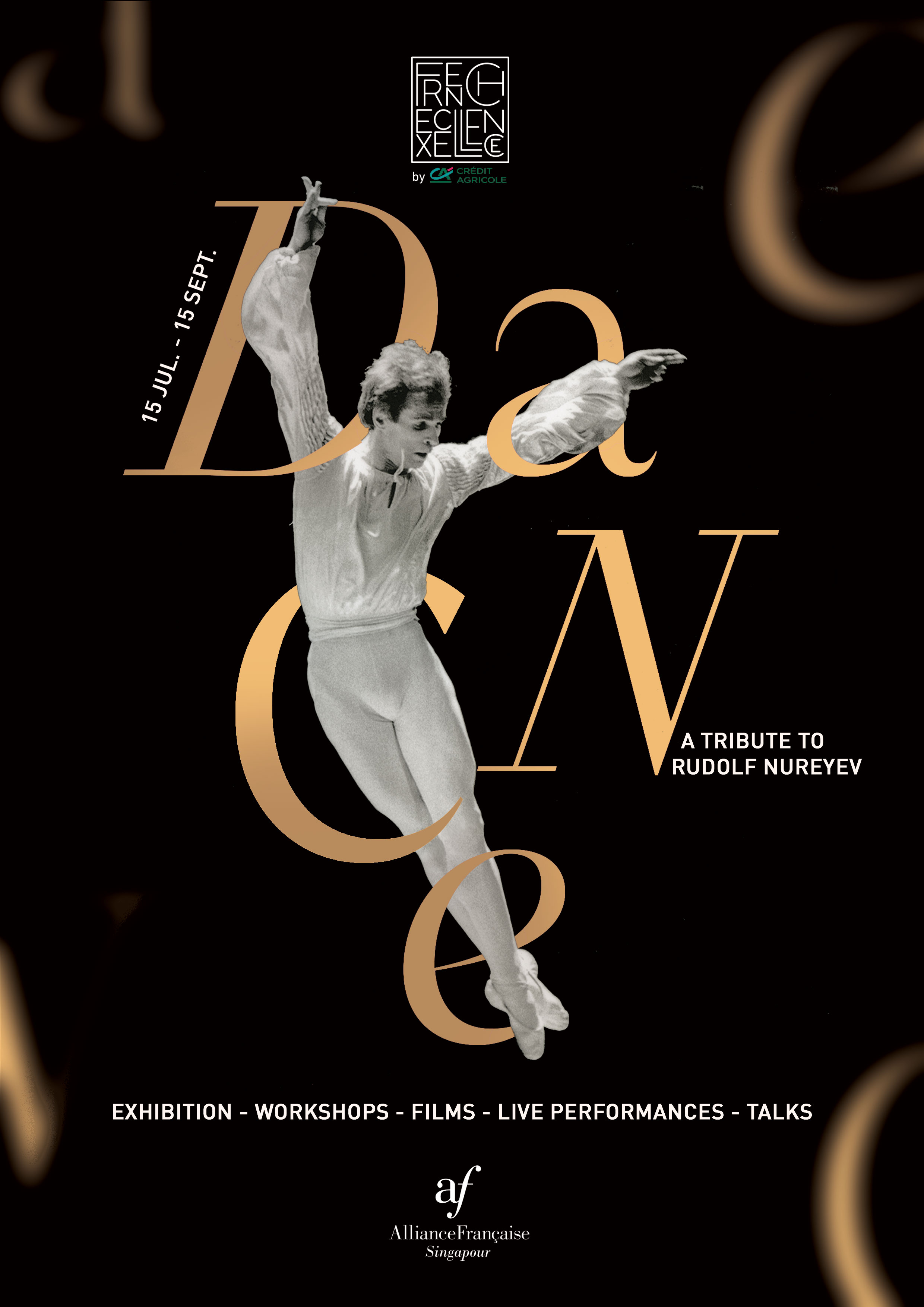 A TRIBUTE TO RUDOLF NUREYEV
15 JULY - 15 SEPTEMBER 2021
This summer, Alliance Française invites you to journey with us to the heart of French Excellence with our third programme of the series, DANCE: A Tribute To Rudolf Nureyev. DANCE turns the spotlight onto the beautiful complexity and intricacy of the world of dance, particularly ballet - a French discipline par excellence.
DANCE is a tribute to the dancer of his generation, the "king of dance", as well as to dance itself. In conjunction with an exhibition, we are also excited to bring you an array of events, including workshops, talks, dance performances, film screenings, and more.

Scroll down to discover the full programme - and check this page frequently, more events are coming!
PART OF FRENCH EXCELLENCE
DANCE is part of French Excellence, a programme created by Alliance Française de Singapour to share the best of French culture with the local community. Through a large array of exhibitions, workshops, talks, screenings, and more, we hope to create a dialogue between cultures and to strengthen the ties between people.

Since the programme's conception, we have completed programmes highlighting French gastronomy and cuisine (A TABLE), as well as modern painters (INFLUENCERS).

A VERY SPECIAL PATRON
Charles Jude is a former Ét oile of the Opéra de Paris (Paris Opera), and was Director of the Ballet de l' Opéra de Bordeaux from 1996 to 2017. A disciple of Rudolf Nureyev, it is from the master himself that Charles Jude learned his craft, both as a dancer and a choreographer.

As such, he will be the very special patron of this exclusive programme in which his private collection is displayed. A taste of "déjà-vu" for this talented dancer, invited by Alliance Française to dance with the Paris Opera in Singapore in 1986...
EXHIBITION:
NUREYEV ON STAGE
Rudolf Nureyev (1938-1993) was a revolutionary dancer who changed the world of ballet through his dancing, choreography, and spirit.
Widely known for his suspended leaps and seemingly impossible fast turns, Nureyev captured the attention of audiences around the world, bringing male ballet into prominence and mixing traditional ballet with contemporary dance frequently. He was open to new technologies and experiences, and was one of the first dancers to bring ballet performances onto the television.
Alliance Française is proud to introduce for the first time in Singapore an exclusive showcase of 14 original stage costumes of Rudolf Nureyev in which he performed some of the greatest dance masterpieces, and 49 unpublished photos.
All costumes and photographs are on loan, courtesy of the Charles Jude private collection.

15 July - 15 September 2021
[More info here]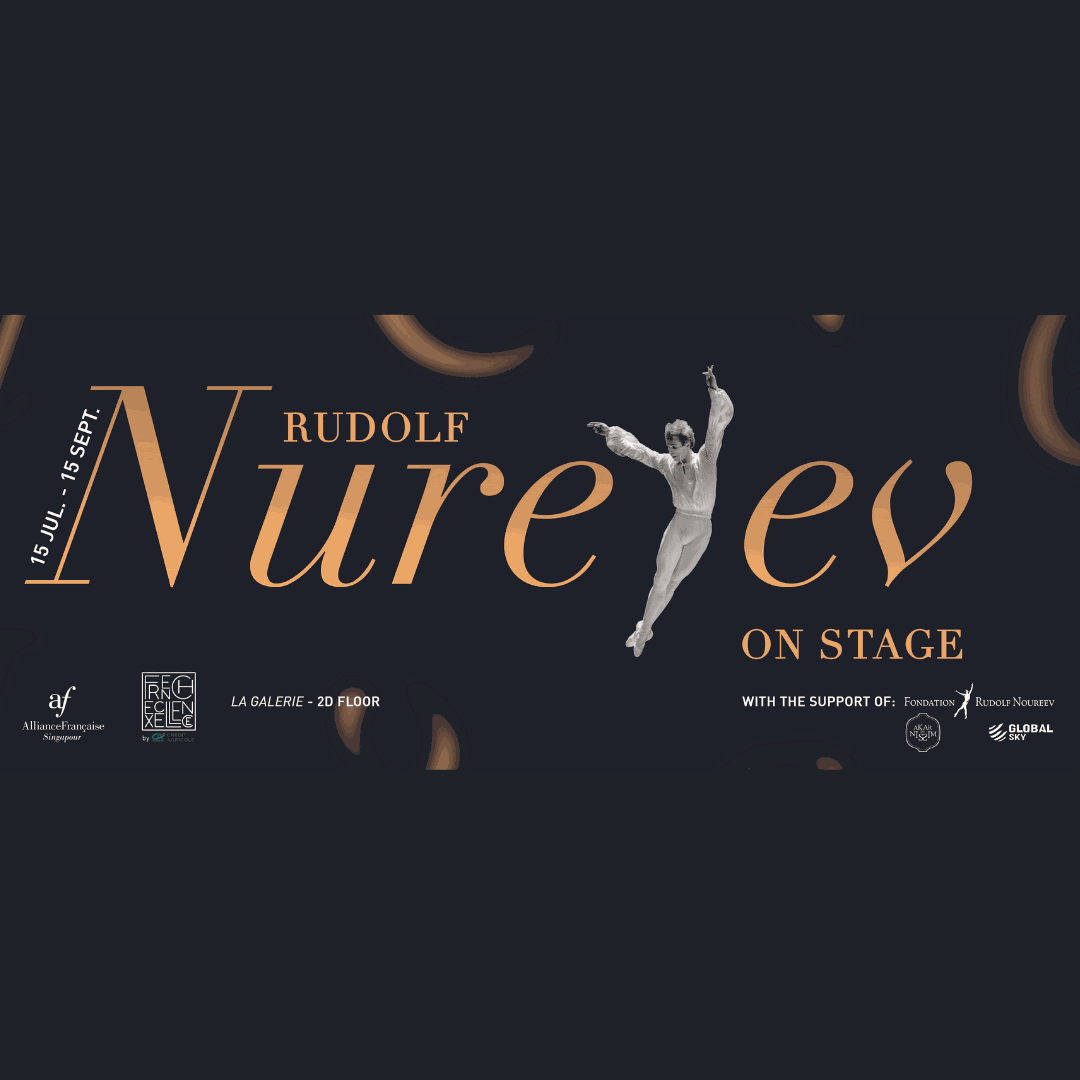 DANCE CONFERENCE:
Rudolf Nureyev X Charles Jude
Alliance Française de Singapour will be hosting a conference exploring the role and legacy of this legendary figure in the world of ballet. Join Nureyev's disciple Charles Jude who will share more about the life and legacy of Nureyev based on his personal experiences learning the trade of dance and choreography from the master himself.
With the generous permission of Artistic Director Janek Schergen, a short live dance performance will also be put up by Etienne Ferrère and Akira Nakahama, respectively Principal Dancer and Soloist at the Singapore Dance Theatre. The pair rehearsed under the supervision of Emmanuelle Grizot, who imparted her rich experience to them as former Etoile Dancer at the Opéra de Bordeaux and co-founder of The Dance Place, Singapore. 

Sunday 18 July - 6pm - in French with English subtitles
Book your seat here.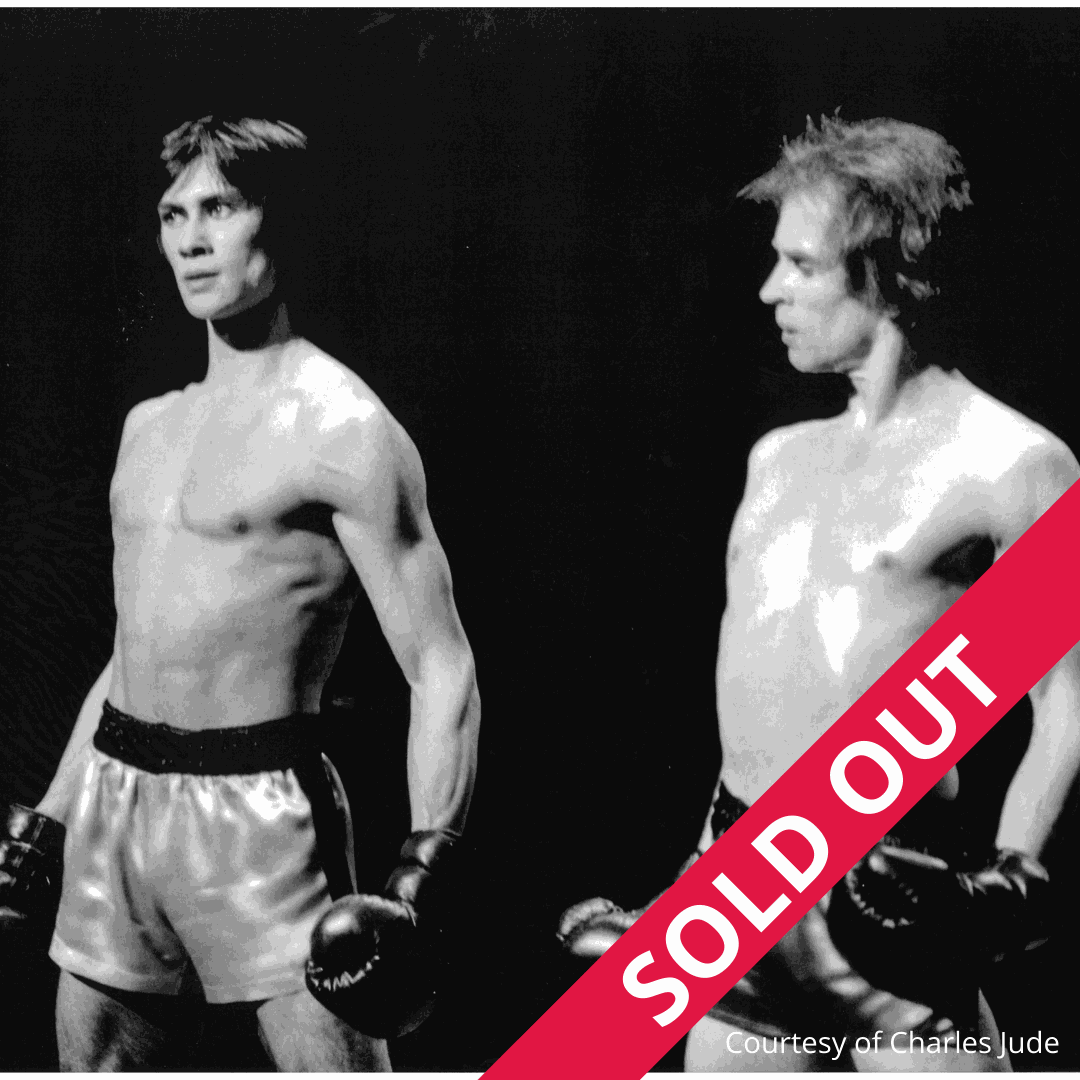 CONFERENCE: COSTUME DESIGN WITH LEONARD CHOO
Ever wondered about the work that goes behind the intricate design of each ballet costume? Join us for a discussion with Leonard Augustine Choo, an international costume designer, textile shopper, fashion lecturer, and bespoke maker currently based in Singapore. Having worked on over 75 unique ballets over the course of his illustrious career – including 12 seasons with the New York City Ballet as the principal fabric shopper, he will be sharing an insider's perspective on the evolution of costume design, as well as on the interplay of heritage and invention in the world of ballet.
Date to be confirmed soon.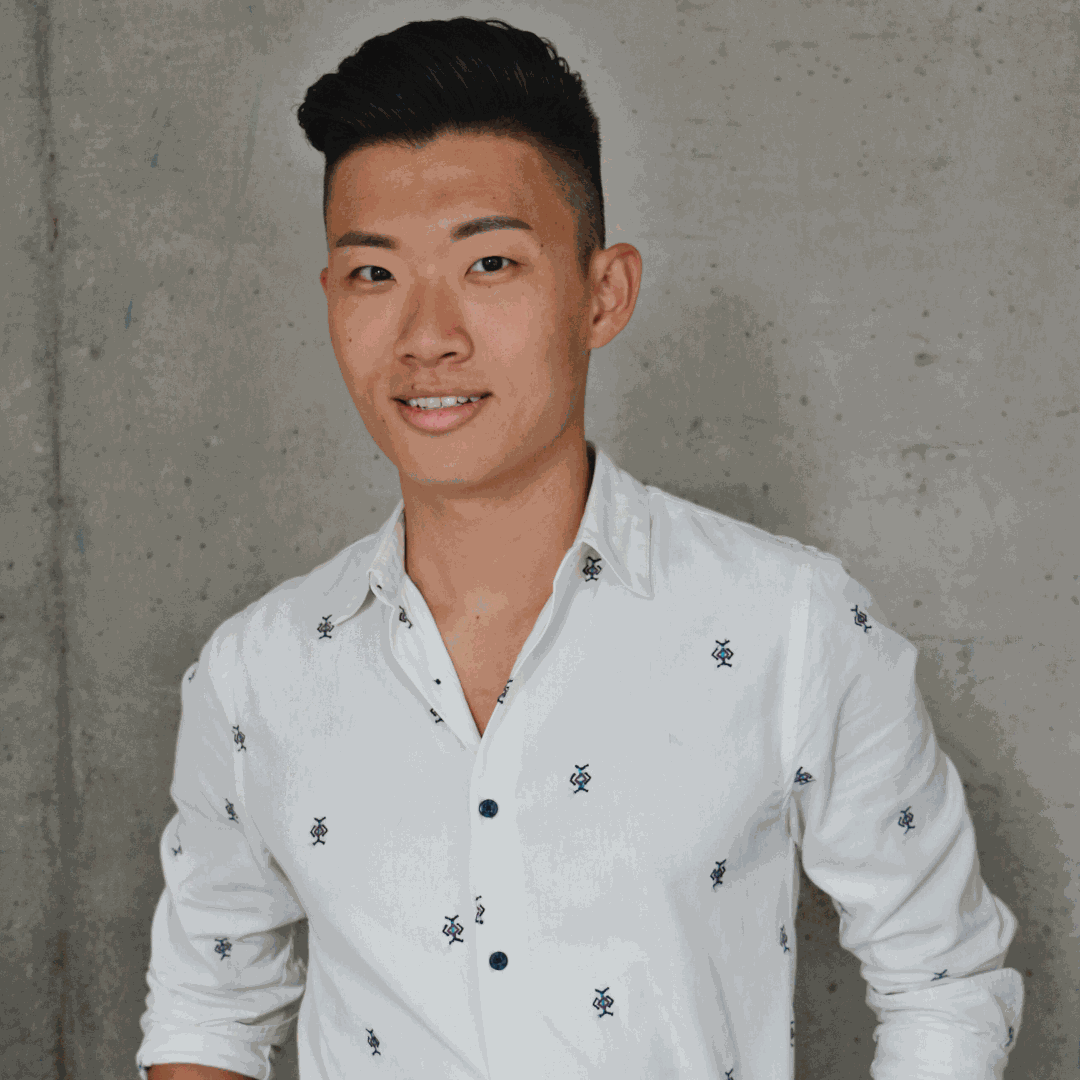 CONFERENCE: THE GLOBAL Influence of THE Paris Opera
With Aurélie Dupont
Of the few who have made it past the doors of the prestigious Paris Opera Ballet, perhaps none today knows it as well as Aurélie Dupont, Director of Dance at the Paris Opera since 2016. Her history with the company goes back all the way to 1983 when she first entered the Paris Opera Ballet School, a mere six years before she joined the company. She was then promoted to Star Dancer (Étoile) in 1998, and has since won numerous accolades for her artistry, such as the Prix Benois de la Danse in 2002, and even the Chevalier of the Ordre des Arts et des Lettres in 2005.
Here at Alliance Française de Singapour, we offer you the once-in-a-lifetime opportunity to hear more from her during this exclusive conference, where she will be sharing more about the influence of the Paris Opera on the world stage based on her illustrious career both as dancer and director.
Date to be confirmed soon.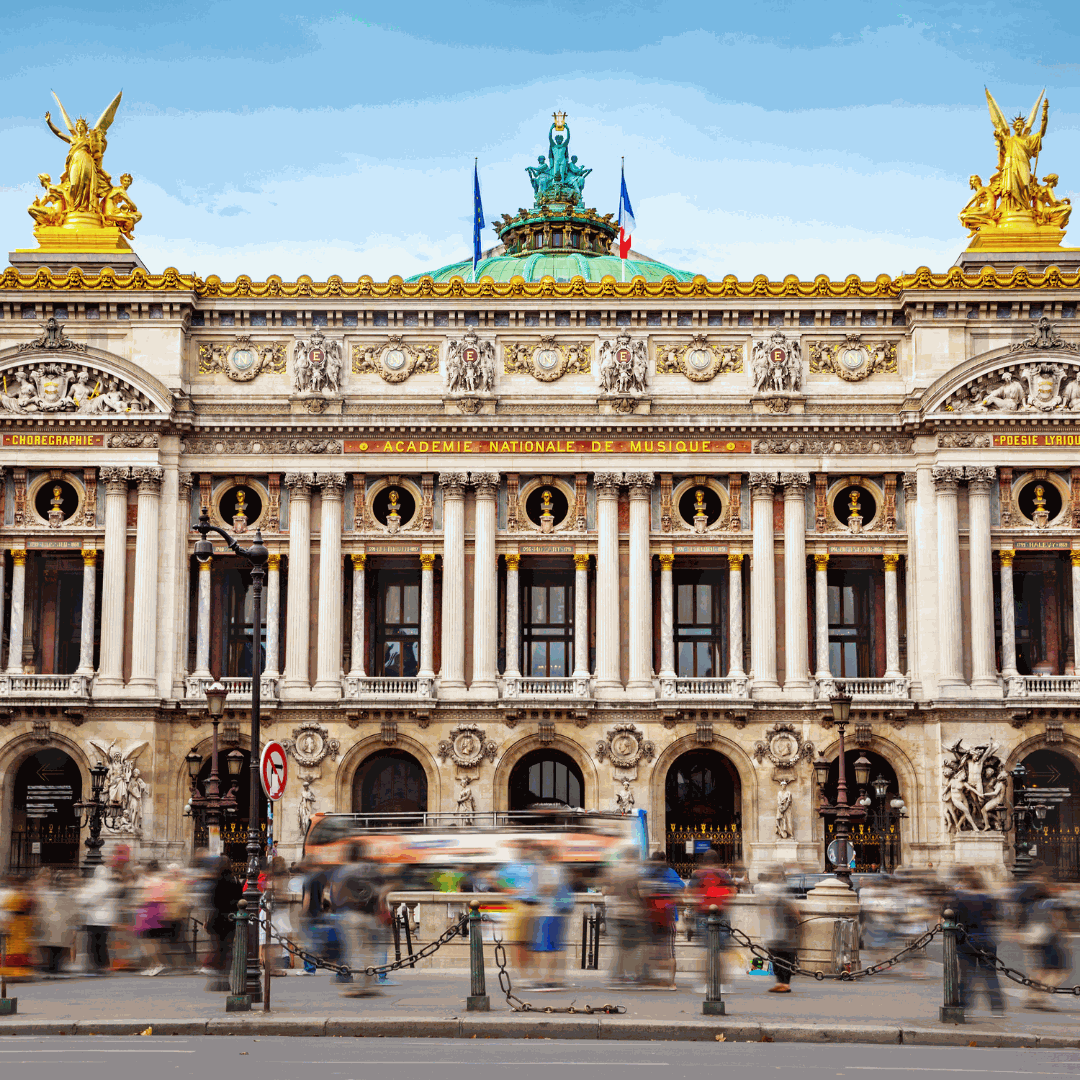 STORYTELLING: wHEN TALE meets dance
With Alice Bianchi and Aradhana Iyer-Vohra
Alliance Française is proud to bring you an exclusive storytelling session to further your understanding of dance. Gather your family and join us in our theater for a joint storytelling/dance performance where Alice Bianchi will retell "The Twelve Dancing Princesses" (Le bal des douze princesses) by Brothers Grimm, set in India while Aradhana Iyer- Vohra will perform the solo dance (featuring a range of dance styles from different parts of India).

Saturday 11 September - 4pm
Book your seat here.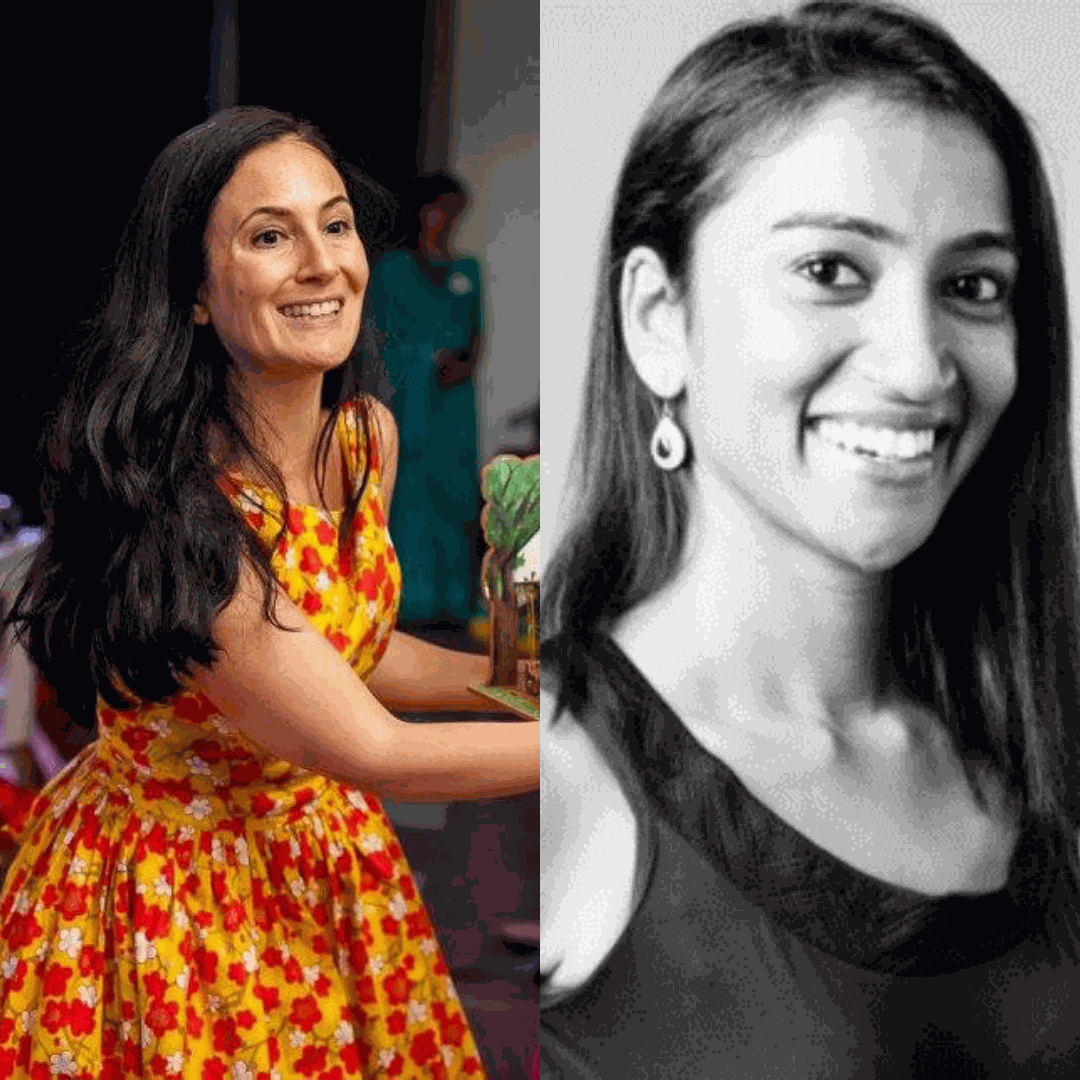 MEET-The-author SESSION: with Ariane Dollfus
What does it take to write about one of the greatest ballet dancers of the 20th century, a man whose life was shrouded in so much myth and mystery? Here at Alliance Française de Singapour, we offer you the opportunity to learn more about the story of Rudolf Nureyev's rise to fame with experienced French journalist and writer Ariane Dollfus, who will be joining us to share more about her award-winning biography Noureev, l'insoumis, a sensitive and revealing portrait of the artist published in 2007 with Flammarion.


Saturday 4 September - 4pm
Book your seat here.
fiLMs: LIGHTS, CAMERA... DANCE!
Intricate and intriguing, take a peek into the daedalian world of dance with our series of films for July, LIGHTS, CAMERA... DANCE! A spellbinding selection of films awaits you - from compelling biopics on the stars of the ballet world, to heart pounding thrillers, to heartwarming adventures fit for the family. There's a film for everyone, so be sure to book your tickets quick!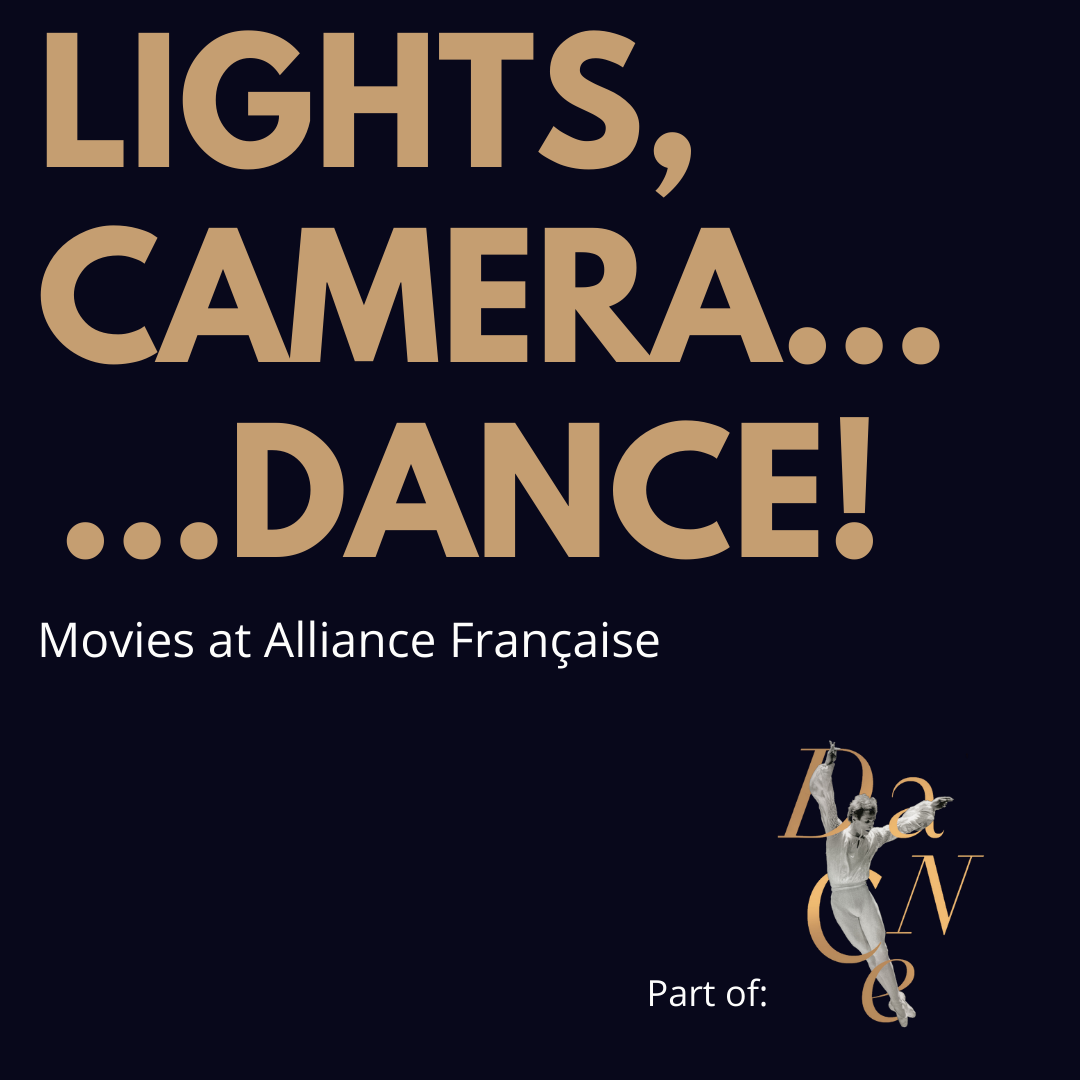 WORKSHOPS:
CHAMPAGNE TASTINGS
Come for a cheerful glass of bubbly and refine your appreciation of fine Champagne at our tasting workshops! Bringing you the finest champagnes, this is the perfect activity for fun with friends!

Dates to be confirmed. More info on this page soon!

WORKSHOPS:
FRENCH VODKA AND CAVIAR TASTINGS
Travel to Nureyev's home country with these tastings of typical Russian delicacies, vodka and caviar. The French twist? The vodka and caviar you will taste are produced in France!

Dates to be confirmed. More info on this page soon!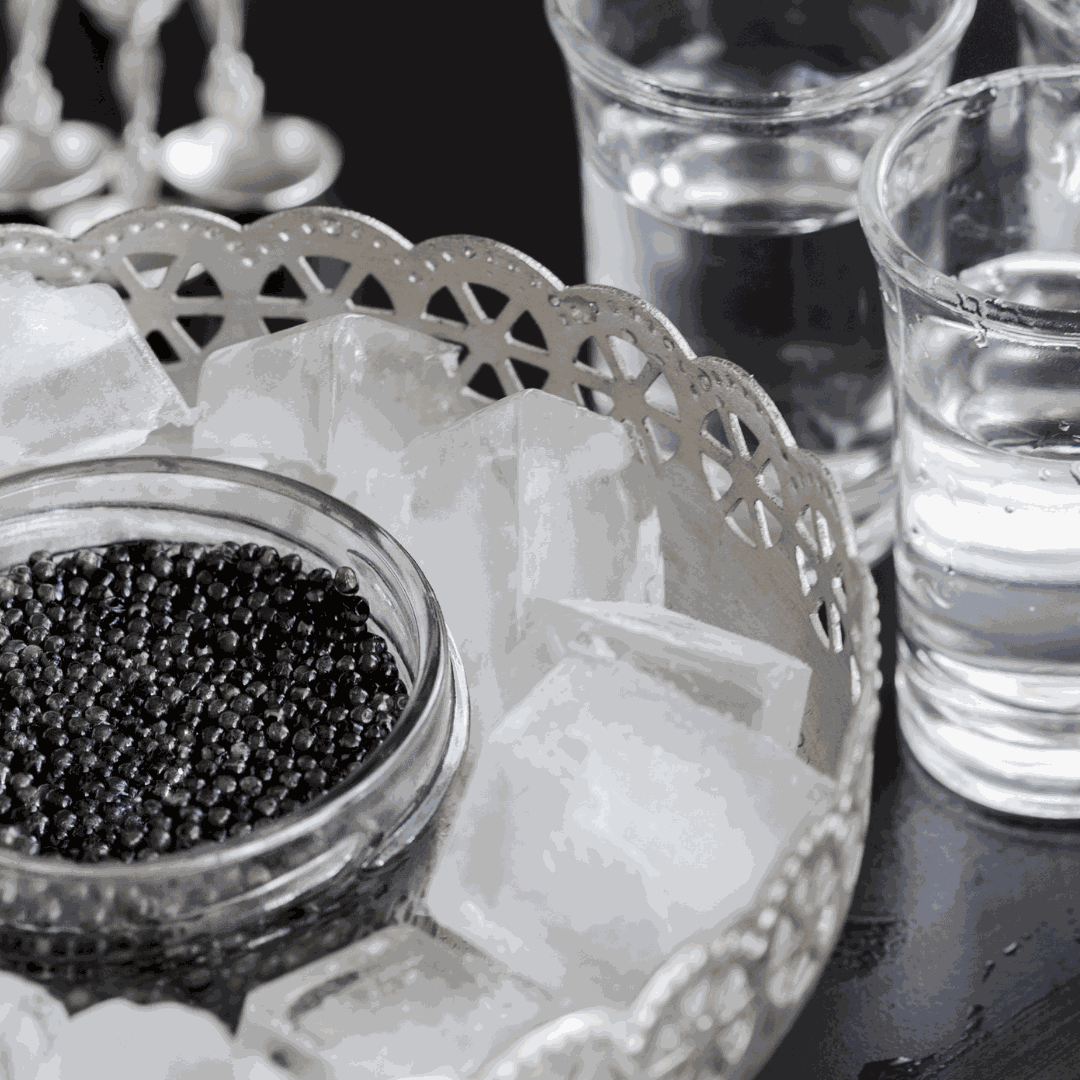 Introduction to Dance for Adults:
by Emmanuelle Grizot [SOLD OUT]
There are many benefits to taking up ballet! Our introductory ballet class for adults will focus on increasing spatial awareness, enhancing flexibility and improving coordination. Students will also learn the essentials of ballet, including barre work, barre positions, and turnout.

8 July - 19 August 2021
[SOLD OUT]