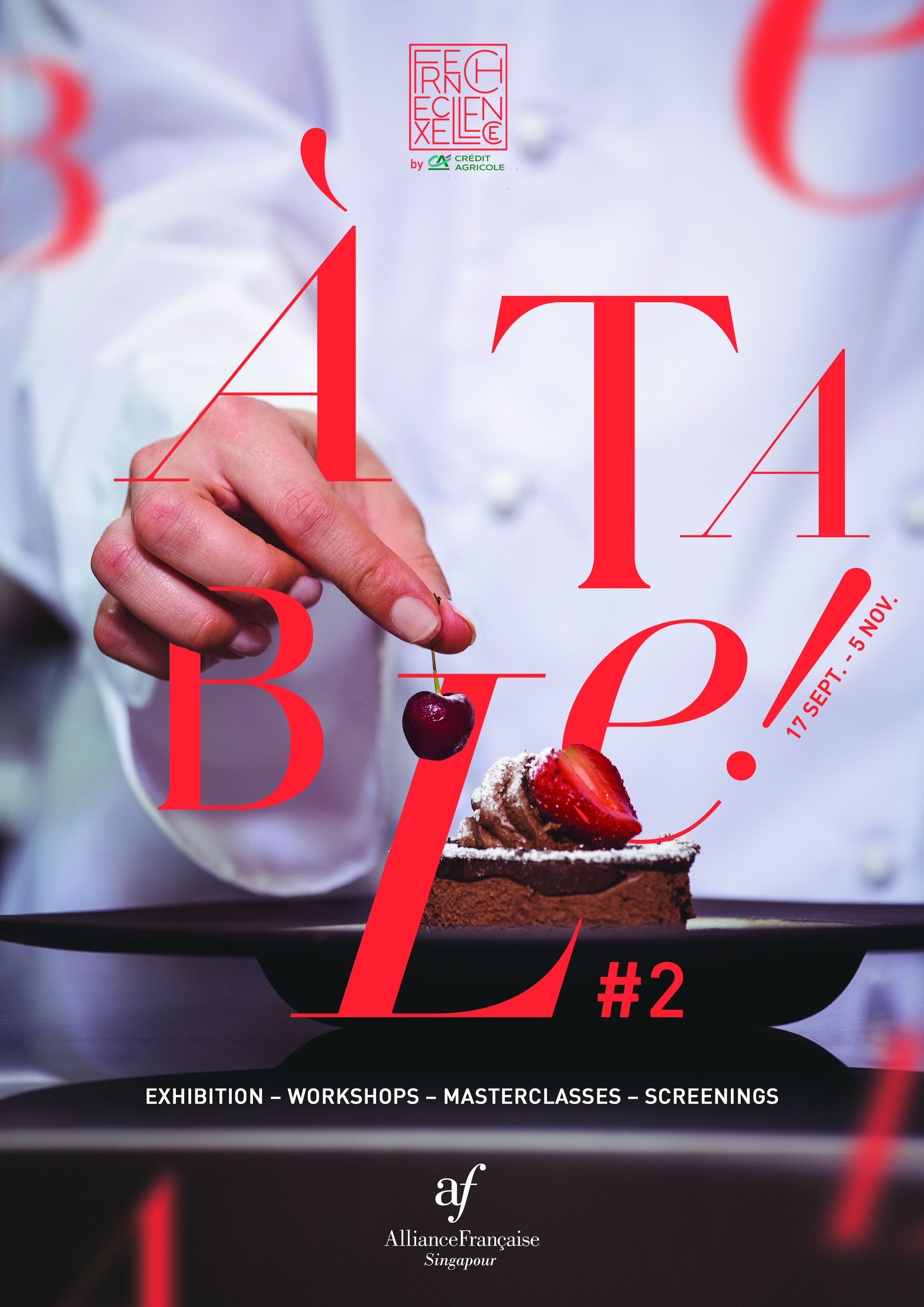 A NEW FRENCH EXCELLENCE PROGRAMME
À Table ! #2 embarks you in a culinary journey through a large array of events happening in our premises: an exhibition, BON APPÉTIT! to dive into the history of French gastronomy, masterclasses with first-class chefs, workshops to satisfy your palate with the best food and drinks France has to offer, screenings…
Embrace this extraordinary experience with us.
Bon appétit
!
Events will be released continuously, so check our website frequently for the latest updates!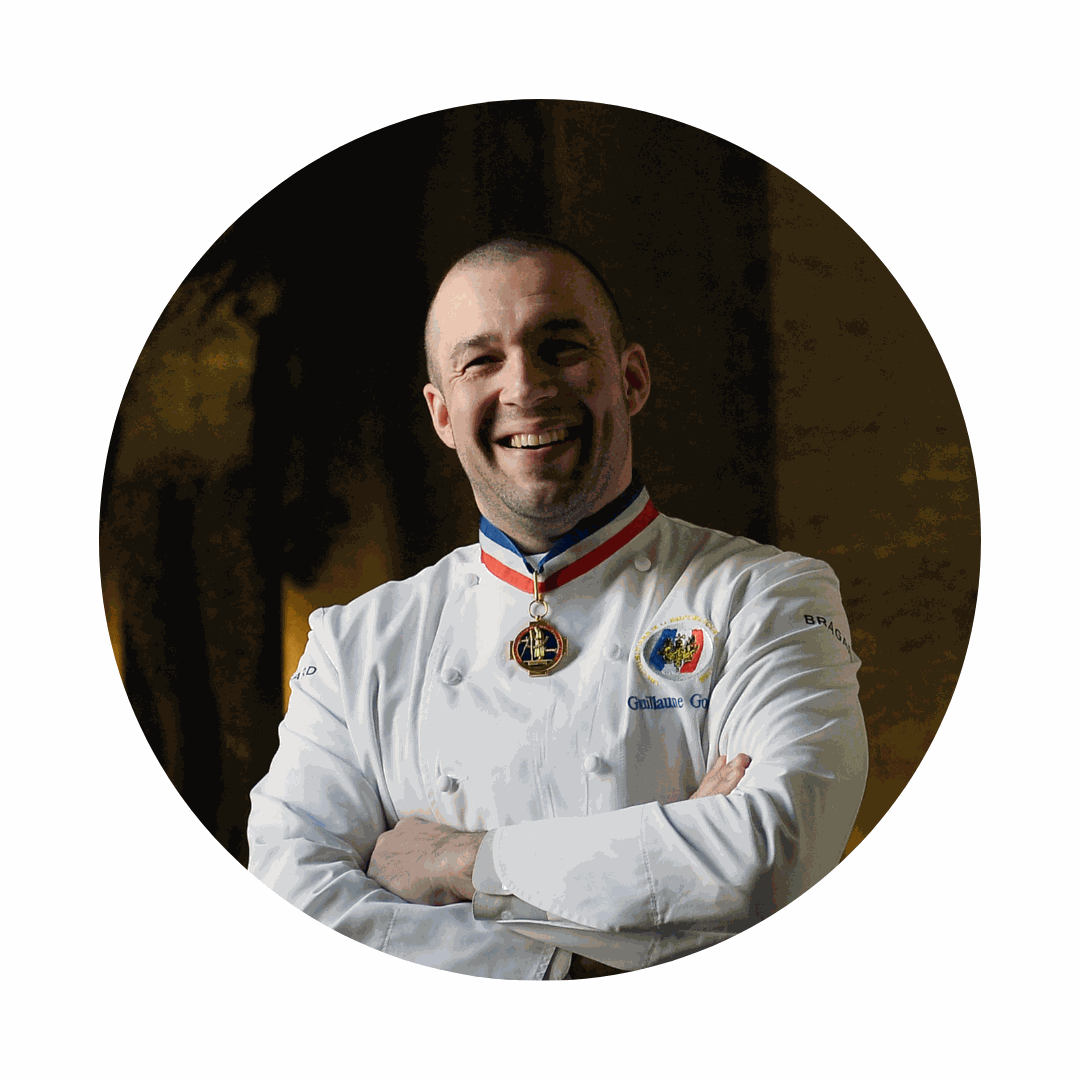 UNDER THE PATRONAGE OF GUILLAUME GOMEZ
Head chef of the Elysée Palace from 1997 to 2021, Guillaume Gomez has been appointed as the Personal Representative of the President of the French Republic for Gastronomy, Food and Culinary Arts.
For the first "À Table !" edition, in April 2021, he gave a captivating conference on gastrodiplomacy. He will be the patron of this program for the second time.
EXHIBITION: BON APPÉTIT !
The French Gastronomic Meal

Let's delve into the history of French gastronomy, and the contributions of France to the culinary arts!

The gallery, once more transformed for the occasion, showcases the evolution of gastronomy, ingredients, and culinary techniques in France through the ages. From the first men to Paul Bocuse, discover the great recipes and chefs in the history of French cuisine, and immerse in our Banquet Room and our Kitchen, equipped by the best French suppliers: Daum, De Buyer, Gaggenau, Haviland.
17 September – 5 November MORE INFO HERE

MASTERCLASSES: WITH TOP-NOTCH CHEFS
Welcome to our Kitchen!

We are thrilled to welcome in our pop-up Kitchen some of the most renowned French chefs in Singapore: three Michelin Star Les Amis' chef Sébastien Lepinoy, two Michelin Star Saint Pierre's chef Emmanuel Stroobant, Chef Julien Mercier from Claudine... just to name a few.

Learn from the most inspiring French chefs in Singapore in a kitchen specially built for the occasion and equipped by the best French suppliers. For beginner or well-seasoned chefs.

17 September – 5 November

MORE INFO HERE
WORKSHOPS:

FEAST FOR THE PALATE

Join our Banquet table!


Tickle your taste with engaging workshops from French and Francophone providers in Singapore: satisfy your palate with the best food and drinks France has to offer!

Caviar tastings with Petrossian, Chocolate tastings with Valrhona, but also Wine and Champagne, Gin, Cheeses Cognac and many other French treats !


17 September – 5 November MORE INFO HERE

SCREENINGS:

ALL ABOUT FOOD

Let's meet in our theatre!


Engage your senses in our theatre with a selection of movies and documentaries around French cuisine and chefs! Come take a bite at our film screenings for A Table ! #2, featuring exciting documentaries on gastronomy, as well as a heartwarming comedies, one of which was just released in France. Bon appétit !
SCREENINGS:

CINÉ-KIDS

A taste of A TABLE ! #2 for kids too!


Discover The Scent of Carrot, an animated musical comedy which talks about a rabbit and a squirrel, neighbours and good friends, both loving food and good company !

LIBRARY:

PICKS ON A TABLE ! #2




La médiathèque has specially curated a selection of books on the theme of gastronomy! Come visit us and enjoy a culinary journey through books: for adults and kids, novels, comic books or documentaries, there should be a pick for everyone!

Check our selection now!
MORE INFO HERE